Which metal shelving units are the best for my application use?
Shelving Direct offers a wide variety of storage shelving units for each specific need. Our shelving units range from medium duty shelving to heavy duty shelving.
Each of our shelving units give direct access to your products / goods and shelves can be adjusted to your storage loads.
What are my weight capacity requirements?
It is important to understand how much weight you are looking to store on each level of the storage unit.
The medium duty rivet shelving units are a great choice for organization for your workshop, garage, or business place. Our medium duty rivet rack shelving units are made of high-quality steel and are quick and easy to assemble.
Their professional style and flexible design mean your steel shelving for medium duty racking can be installed in any place of business to hold up to 750 lbs per level.
Our standard medium duty rivet rack shelving units come standard with 5 storage levels per unit.
Whether you need heavy duty steel shelving for bulky loads or vertical hand-pick item storage, we have the solution that best adapts to your products.
Heavy duty rivet shelving for heavy loads is a universal storage system, with direct access to goods and maximum adaptability to any load type. Manufactured with top quality materials and finishes, our steel shelves ensure efficient storage. Store up to 1,850 lbs per level.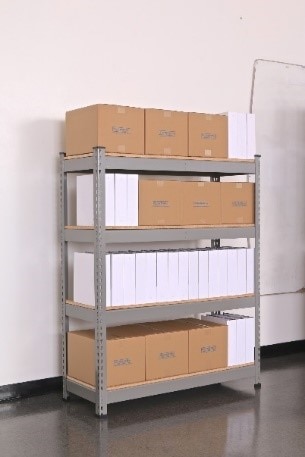 Bulk rack storage unit with steel decking for heavy loads is a handpicked system of non-palletized loads. Shelves are easily adjustable at 2" increments.
Our shelves offer the most cost-effective way to optimize your available space. Streamline order preparation, keep inventory organized and stay a step ahead in project or order preparation. Both their DIY installation and simple maintenance make these medium steel shelves a perfect choice for your storage needs.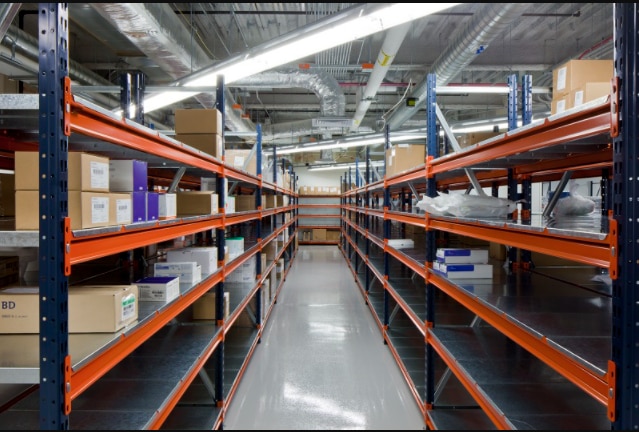 If you are looking for adaptable, multi-purpose storage, our teardrop pallet racking should be your first order of business.
It provides the versatility you need; through the materials you trust. Optimize your warehouse and get direct, continuous access to your inventory.
Additionally, teardrop pallet racking can be configured for different purposes. It is especially recommended when a seamless rotation of stored goods is a must (i.e. guaranteed direct access to pallets) and/or when a large number of SKUs must be organized.
Teardrop pallet racks can be used as a hand stack solution when using wire decking on each storage level.
Teardrop pallet rack can store loads up to 5,000 lbs per level.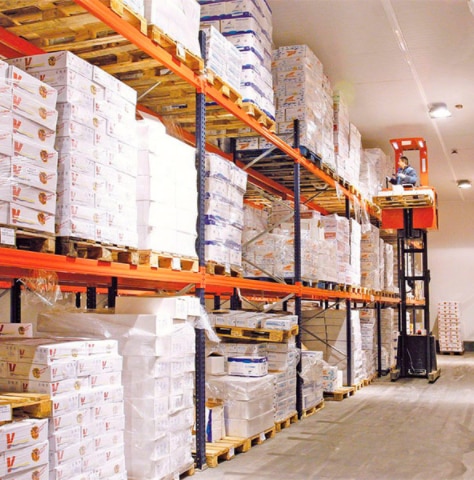 What is my available storage space?
The weight capacity requirements are just as important as available storage space. Typically, the shorter the width of the unit, the more weight the level can hold.
It is important to understand the usable space restrictions in your storage location. You must account for the width, depth, and height of the unit.
What type of storage level surface is required?
Wire deck shelves
Wire deck is a great add-on for your new or existing shelving unit. Wire mesh deck is available for our heavy duty rivet shelving and teardrop pallet rack shelving units.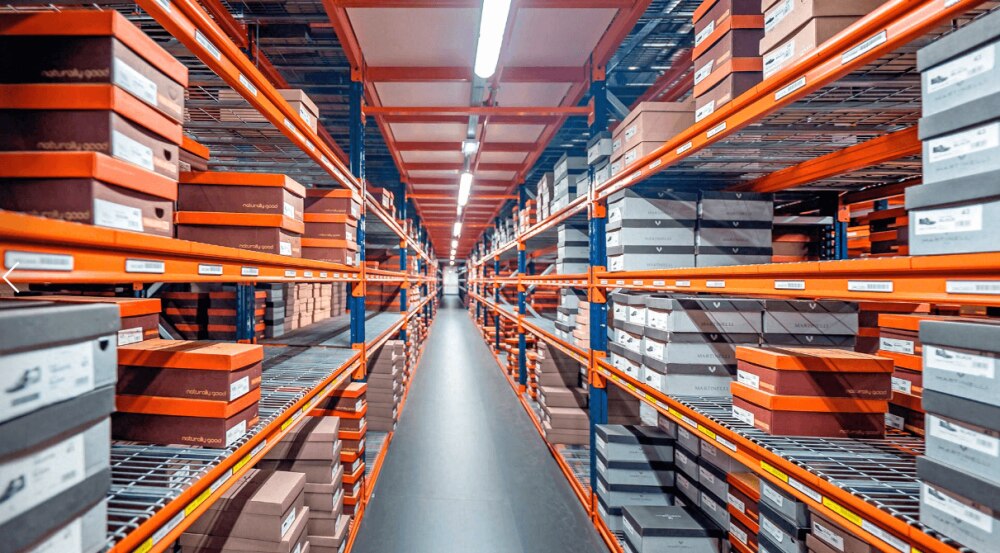 Wire decking is ideal for fire safety measures by allowing water to flow through the open grides of the wire decking.
Quick and easy installation allows the wire decking to sit on or inside the step of the storage beam level
Particle board shelves
Particle board decking is the most popular decking surface for our heavy to medium duty shelving units.
Particle board decking is 5/8" thick and sit on top of each beam level to allow a smooth loading and unloading surface.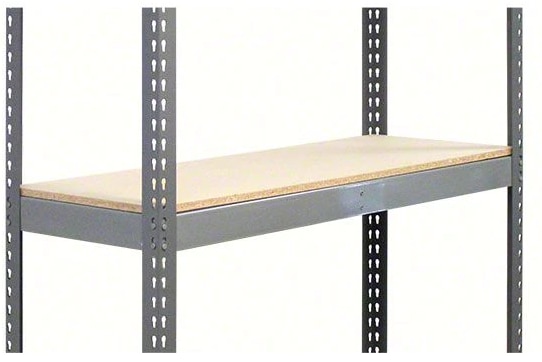 Steel decking is available for our bulk rack shelving units. 22 GA galvanized steel allows a smooth loading and unloading surface for medium duty loads.
Steel decking typically handles more weight per level than our rivet racking units.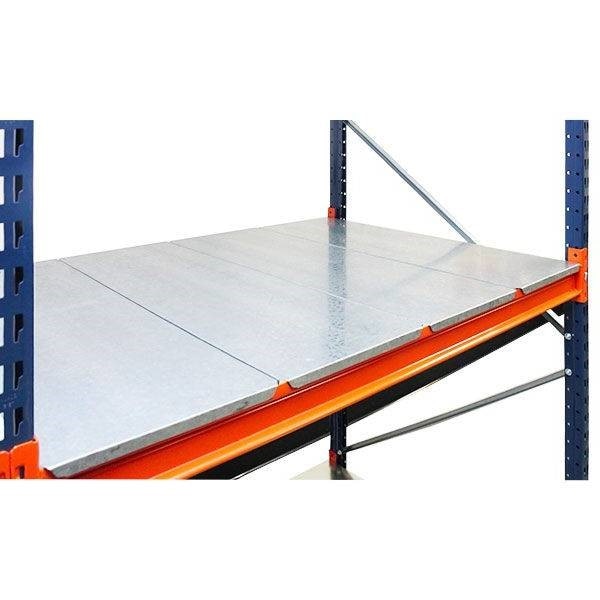 For additional information, please contact our Shelving Direct customer service representatives can assist you with your warehouse shelving needs.