Interlake Mecalux is one of the leading companies in the storage systems market worldwide. With more than 50 years of experience, their team consists of more than 3,900 professionals. They design, manufacture, market and service metal racking, automated warehouses, warehouse management software and intralogistics solutions in general.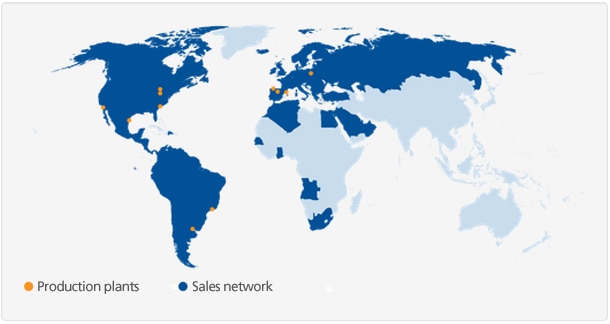 The company bases their growth on a clear commitment to continuous innovation and international expansion. They presently have 4 technology centers in Europe and the United States, and 11 production centers in Europe, North and South America. They do business in more than 70 countries, while at the same time maintaining strong local ties in various sectors.
Within their commitment to innovation and new markets, Interlake Mecalux has created this online sales portal the Shelving Direct. Here is where they apply their profound storage industry knowledge to the direct sale of metal shelving and related products for warehouses, workshops, offices, filing, change rooms, storage rooms, etc.
One of the highlights of Shelving Direct is our customer service. Our professionals are product experts and, if needed, can help you choose between the different storage solutions. They will also arrange that your orders are prepared and sent quickly and efficiently.